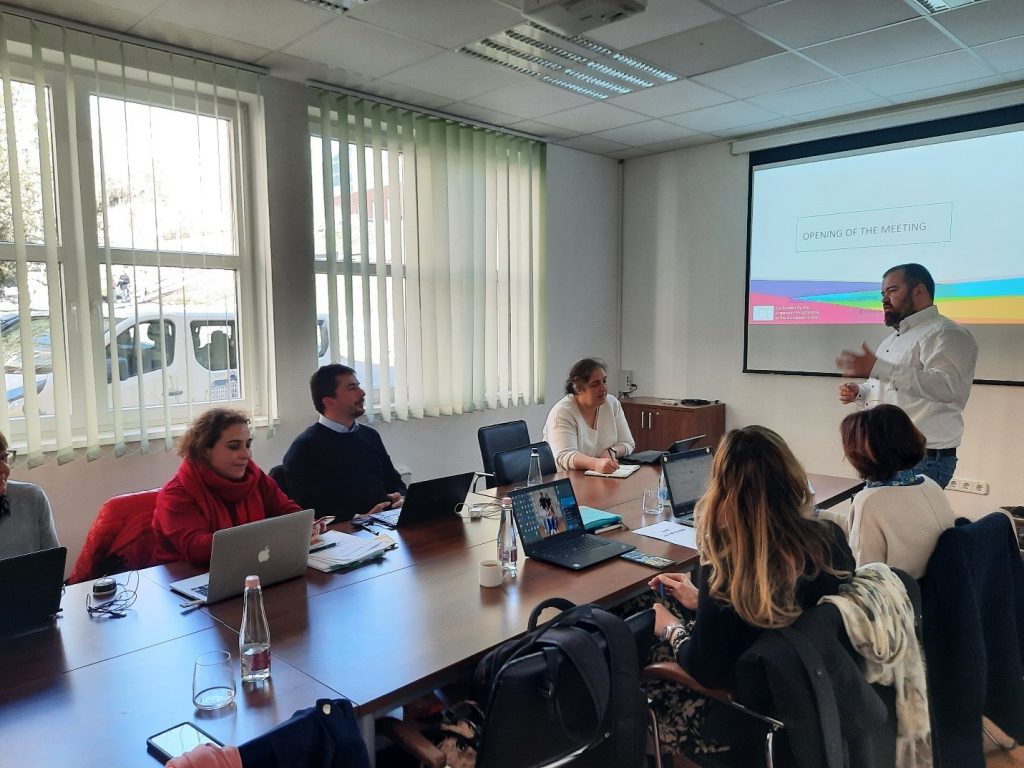 The third face-to-face project meeting within the "Provide producers with fit-for-purpose knowledge to develop new sustainable food chain models improving their revenue and enhancing consumers' satisfaction – Foodimprov'iders", Project No 2020-1-FR01-KA204-080640 was conducted in Eger, Hungary on 28-29 March 2023. The meeting was hosted by EKU and all project partners were represented.
The partners aimed to analyze the work done so far and come up with a feasible plan for the successful implementation of all remaining activities by the end of the project. Participants reviewed the progress on administrative issues, budget overview, and networking activities.
During the meeting sessions, all partners presented updates on the implementation of the training activities per country and discussed the optimisation of the training content and the education provision. Special attention was paid to finalising the work on the online platform, including language versions and necessary adjustments.
The partners discussed the project's quality indicators and the actions to achieve the remaining goals were agreed upon. The quality management activities within the project include assessment by the project Advisory board members, who will also provide guidance for improving the training materials. A brief discussion took place about the sustainability of the project, including maintaining national contact points after the project's end which, together with the website and the free online training platform will ensure the project's sustainability after its official completion.
On the second day, a technical visit to a local farm was arranged, providing partners with insights into short supply chain local practices in Hungary.
The final partner meeting within the project will be held on 19-20 June 2023 in Paris, France, followed by a one-day dissemination event.
The Foodimprov'iders project meeting in Eger was highly productive and successful, setting the stage for the completion of remaining tasks and the finalisation of the project.