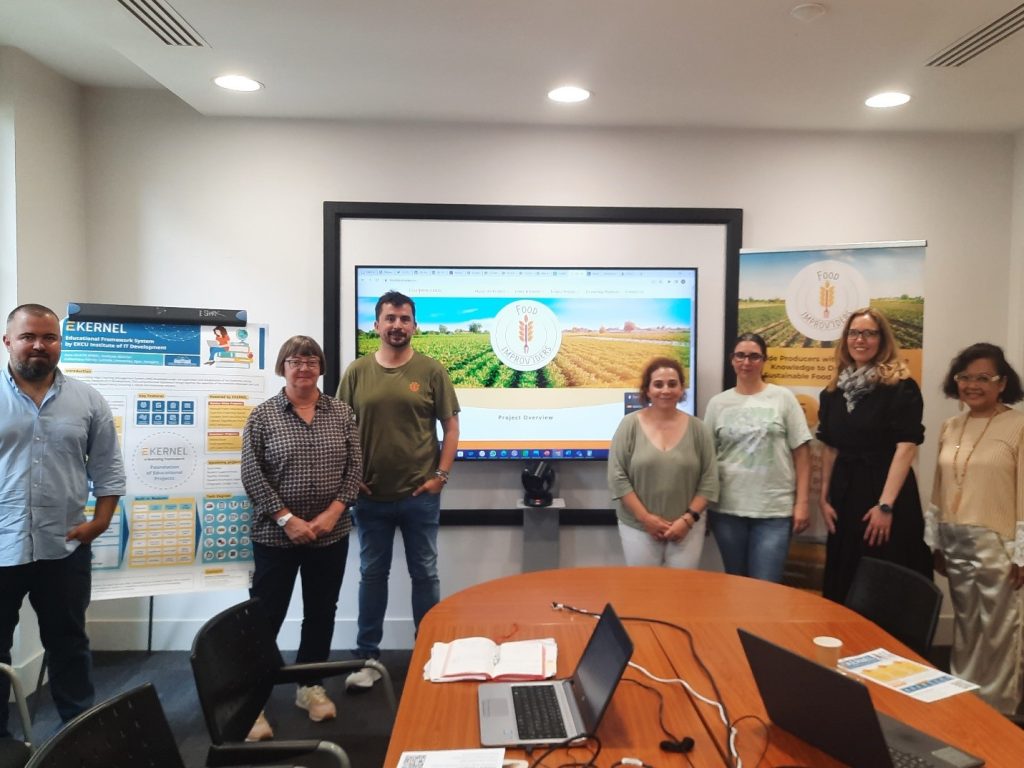 The Foodimprov'iders project held its final partner meeting in Paris on the 20th and 21st of June 2023, marking a significant step towards the project's successful completion. The meeting, hosted at ANIA's premises, brought together representatives of all partner organisations to discuss key aspects and advance the project's objectives.
The agenda for the meeting covered a range of important topics, including project management, final reporting, networking activities, and deliverable reviews. The partners engaged in productive discussions and shared valuable insights throughout the sessions.
An important aspect of the meeting was the active participation of the online advisory board, which expressed approval for the Foodimprov'iders platform and provided valuable advice for improvement. This engagement demonstrated the project's commitment to incorporating diverse perspectives and ensuring the platform's effectiveness.
The meeting also dedicated time to networking activities and dissemination and communication. Partners worked on identifying indicators and measures to achieve the project's goals, emphasising the importance of reaching a wider audience and creating awareness about short supply chains.
Overall, the partner meeting in Paris was marked by fruitful discussions and collaborative efforts to advance the Foodimprov'iders project. The partners demonstrated their commitment to realizing the project's objectives and enhancing collaboration among stakeholders to promote short food supply chain.