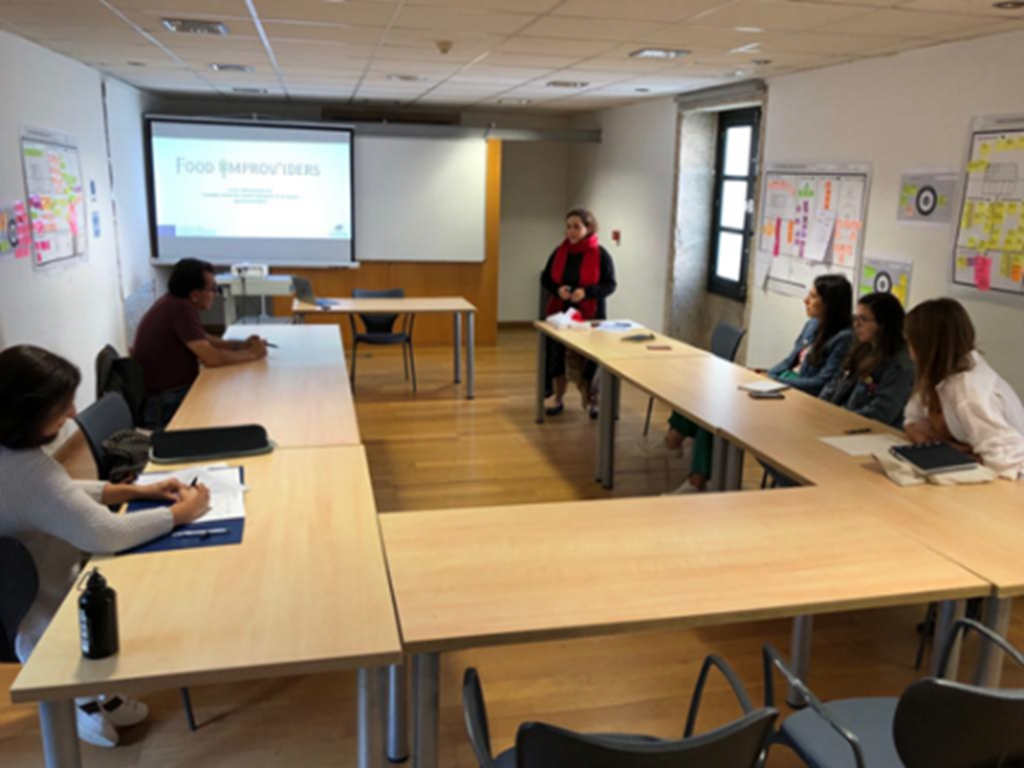 The Fundación Juana de Vega is proud to announce the successful completion of the first year of trials for its Foodimprov´iders program. The program was designed to help improve the food industry and consisted of a comprehensive curriculum, including seven online modules hosted on the Foodimprov´iders platform, four face-to-face sessions held at FJDV facilities, four short web conferences and one technical visit.
The aim of the program was to provide students with a well-rounded education in the food industry, and to enhance the learning outcomes of the online modules through in-person activities. The face-to-face sessions were led by expert trainer David F. Veloso and focused on branding and marketing, including the marketing mix: promotion, product, and distribution. The technical visit was related to food safety and food processing. The web conferences were selected to compose module 8 and highlighted 4 different examples of local short food supply chains in Spain, including regional marketplaces, consumers groups, bio-school catering and public procurement, and producers' associations.
Students had the option to enroll in the program through a fully online mode or a hybrid mode. Those who chose the fully online mode were required to enroll in a minimum of three modules, while students who chose the hybrid mode had to enroll in all online modules and attend at least three face-to-face activities and 4 web conferences.
Out of the 41 pre-registered students, 18 were accepted to participate in the first year of trials, with 10 students opting for the online mode and 8 for the hybrid mode. The Fundación Juana de Vega team is thrilled with the results and looks forward to continuing to improve the program in the future.